WHERE PEOPLE GO TO DISCOVER
Social Media Management that elevates your brand
When your business is active on social media, people are more likely to choose you.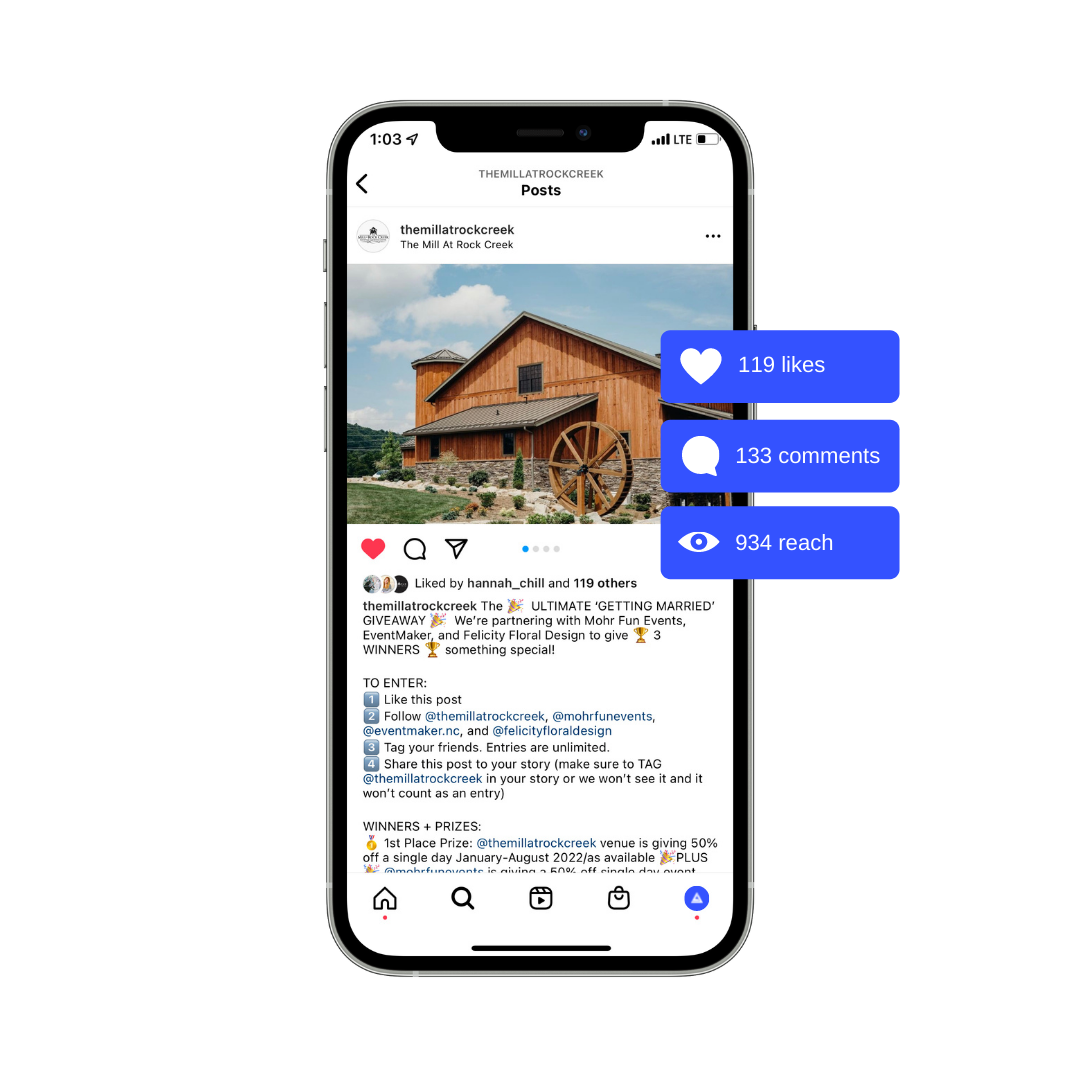 Watch the Video
Raleigh Social Media Marketing
In the age of technology, social media is crucial to ensuring your business not only survives but thrives. Instagram, Facebook, Pinterest, TikTok, Twitter, all the platforms—they each have the ability to make your business grow. However, social media is not something that happens instantly. It's like a plant. You have to nurture it and give it time to bloom.
Your First Impression
Time to Get Insta-Famous in Raleigh!
Not a lot of business owners in Raleigh have ample time on their hands for social, which is where Lazarus steps in. You can hire us to do all of the behind-the-scenes work while you focus on the larger aspects of your business. We're here to help kick your social media into high gear and take care of all the nitty gritty involved.
3-Phase Process
Social Media Management
We'll set achievable goals for the year and strive to exceed them. We'll schedule out a month of plans at a time, but if you ever have "in the moment" content that needs to be posted straight away, we're game for that, too!
Phase 1
step 1
Discovery & Setup
The first thing we do to put you on the pathway to social success is take a hard look at what your competitors are doing, and do it better. We want to make sure we make up for any gaps that may be existing and set some benchmarks for growth. From there, we come up with "customer personas" (people your business is most likely going to attract) and create monthly content plans around what would engage them the most.
Phase 2
Phase 3
social media management
Frequently Asked Questions
When you bring on an agency to manage your social platforms, you're telling everyone around you that you pun intended, mean business. If you don't have an agency, oftentimes the task all that goes along with social media gets passed to someone who perhaps doesn't have the expertise they need to succeed. Social media is often viewed as something simple but it involves complex thinking and when things get busy, can be the first aspect of the business to slip. Another aspect of social media worth mentioning is how important consistency is. You can't expect to grow if there are weeks between posts. People will unfollow and disengage.
There are many. But the biggest is that when you work with an agency, you get a powerhouse. You get the whole team behind your mission. We pool our talents and apply them as a unit to make a big impact for your company. As your social platforms skyrocket forward, we will adjust, and come up with new goals, maturing with your company.
It looks great! (Well that's our opinion!). We'll collaborate with you to make sure we are on the same page and develop a baseline for your social media. As we plan each month, we'll continuously check out what the competition is doing to make sure we're filling the gaps. Once your posts are live and you're gaining steam, we meet as a team to come up with new ideas that will help your accounts grow. We'll send you updates and big wins along the way so that you're always in the know. Every new like, follow, and direct message are celebrated!